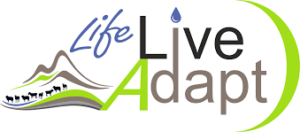 LIFE LIVEADAPT (LIFE17 CCA/ES/000035) The project, comprising international research of Spain, Portugal and France aims at identify adaptation to climate change in livestock production of southern Europe. In the specific LIVEADAPT will implement strategies based on technologies and innovative practices that will allow the adaptation of the livestock sector to climate change. Innovations in the improvement of the collection and the use of water or use of ICT for the management of livestock is emerging as the lines of action to follow in this regard. UNIFI has established contacts with the coordinating beneficiary so as to promote interactions between the two projects but also the possibility of presenting project proposals together.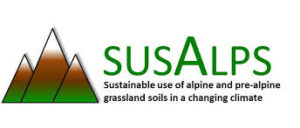 The SUSALPS German project (financed by the Federal Ministry of Education and Research) aims at improving the knowledge on the effects of current and future climate and management on ecosystem functions performed by grasslands. In the process, the general framework of the socio-economy of the specific geographic region will be considered. Based on this improved knowledge, sustainable management options for grasslands in the alps and the foothills of the alps will be developed. These management options will be especially designed to support the climate protection function of grassland soils. UNIFI has established contacts with the coordinating beneficiary and a networking visit has been planned.
PASTUCAR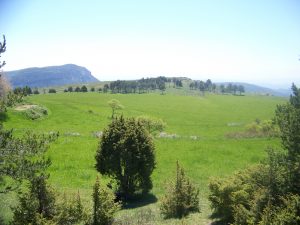 is a dissemination project aimed at transferring and unify the knowledge derived from the work of experts, farmers and managers of the agro-livestock sector on good management practices that promote the preservation and accumulation of carbon in pastures, as well as soil fertility, biodiversity conservation and mitigation of greenhouse gas emissions, encouraging more productive and sustainable pastoral systems within the framework of the regional government of Catalonia. On the 20th of November 2020 we met remotely with the coordinating partner of the PASTUCAR project (Forest Science and Technology Centre of Catalonia (CTFC), Solsona, Lleida). Since the topics analyzed by the two projects are very similar an exchange of knowledge will help in establishing some joint activities and synergies between the two projects, allowing to extend PASTORALP results and findings in different areas.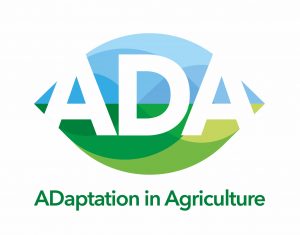 Life ADA – Adaptation in Agriculture – (LIFE19 CCA / IT / 001257) aims to increase the capacity of farmers and producer organizations (in wine, fruit and vegetable and dairy sectors) to implement adaptation strategies to climate change. To achieve this goal, a public-private partnership has been set up between insurance, public administration (regions), scientific institutes and aggregated forms of producers. This group aims to transfer knowledge on climate scenarios and risk management, as well as measures for adaptation to climate change; to build adequate tools to support the decision-making process and in the definition of adaptation plans at farm and supply chain level; to define a regional policy strategy to support farmers' adaptation plans; to promote an innovative approach in order to maintain the long-term insurability of farmers despite the increase in catastrophic and systemic risks. UNIFI has established contacts with the coordinating beneficiary.

LIFE MIDMACC (LIFE18 CCA/ES/001099) The project promotes adaptation through the implementation and testing of different landscape management measures to meet climate change related challenges in marginal mid-mountain areas of Spain (La Rioja, Aragón and Catalonia), while improving their socioeconomic development. We implement three pilots experiences in mid-mountain areas: (i) pasture recovery through scrubland clearing and introduction of extensive livestock farming; (ii) forest management for fire risk prevention and maintenance with extensive livestock farming; and (iii) introduction and/or optimisation of vineyards in mountain areas. Main project activities include: 1) develop landscape adaptation measures in marginal mid-mountain areas in order to improve their environmental and socioeconomic resilience to climate change: 2) assess the socio-economic and ecological effectiveness of the applied measures through widespread monitoring and modelling; 3) involve the regional managers and stakeholders in the design, development and evaluation of adaptation measures, through decision-making regional committees; 4) engage the governments of La Rioja, Aragon and Catalonia in the creation of a coordinated policy framework that improves the sustainable use of mid-mountain areas; 5) develop an integrated climate change Adaptation Guidelines for mid-mountain areas; 6) carry out awareness and capacity building activities on adaptation to climate change at local and regional level; and 7) support the application and further development of European policies related to climate change adaptation in mountainous rural areas. Networking activities have been outlined and visits to the pilot experiences along 2021-2022 are been programed.