Présentations utilisées dans le séminaire du projet Aoste – 16 décembre 2022
---
Autres Matériaux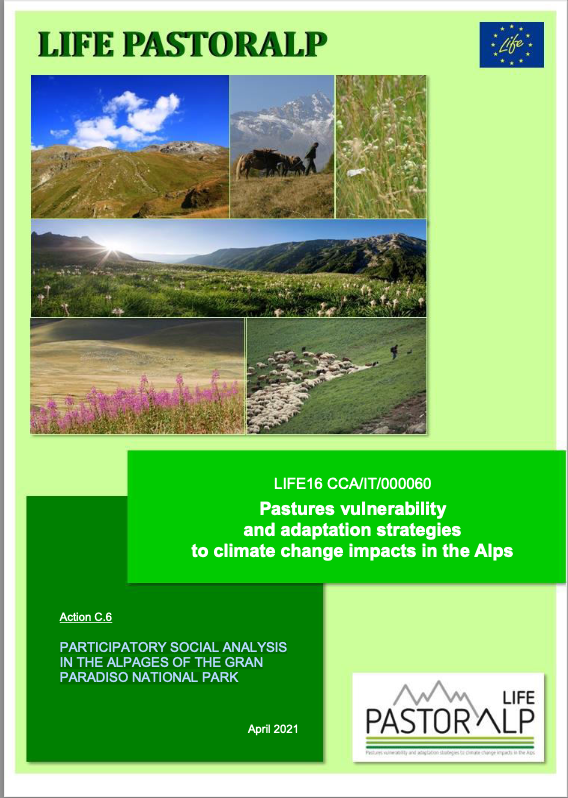 Participatory Social Analysis Research and the Transformation in the Alpages of the Gran Paradiso national Park
The activity mainly concerned the management aspects of the alpages, focusing on climate change perception and its effects determined on pastures and animals, both in relation to the alpage season, grazing and haymaking activities in the valley floor. All the different problems noticed by the breeders in carrying out their activities were investigated in a more comprehensive way. Starting from each breeder's considerations, they were asked to try to find possible solutions for the future.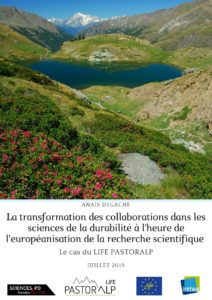 La transformation des collaborations dans les sciences de la durabilité à l'heure de l'européanisation de la recherche scientifique. Le cas du LIFE PASTORALP Anais Degache (IRSTEA). Ce document synthétise une enquête sociologique qualitative réalisée de février à juillet 2019. L'enquête vise à reconstituer les transformations des collaborations inter- et transdisciplinaires induites par l'européanisation de la recherche.
---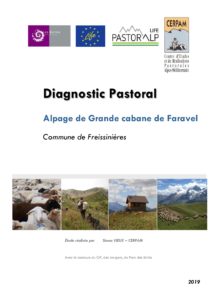 Diagnostic Pastoral, Alpage de Grande cabane de Faravel
Commune de Freissinières (PNE).