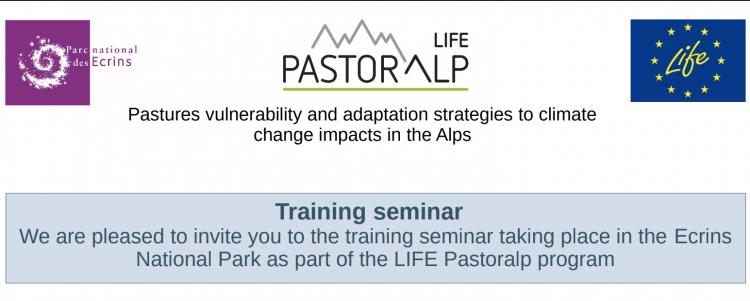 The Alpage Sentinelles committee and the Life Pastoralp working group are pleased to invite you to the Alpages Sentinelles annual meeting and to the Life Pastoralp Training Seminar.
These events will take place Tursday 1st December 2022 at the Ecrins National Park's information point in Châteauroux-les-Alpes.
The Alpages Sentinelles annual meeting will be held in the morning and the afternoon will be dedicated to the Training Seminar.
If you wish to participate in these events, please respond before the 14th November 2022 by text (06 98 83 06 33) or email (mathilde.maufrais@ecrins-parcnational.fr) with your name, the number of participants and a phone number.