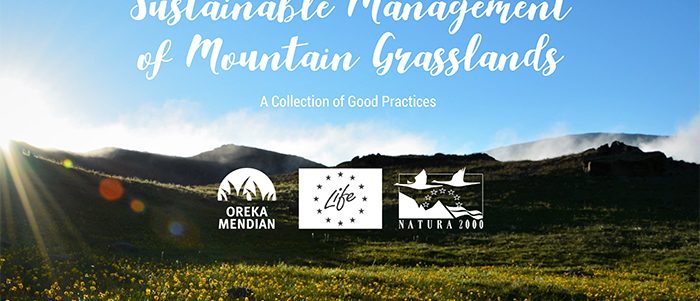 In April 2021, the LIFE project OREKA MENDIAN published a booklet of good practices showcasing 31 inspiring examples for the sustainable management of mountain grasslands gathered across 18 European countries. These good practices will inspire farmers, breeders and other local actors to increase the biodiversity of mountain grasslands, tackled climate change impacts and better market their products, among many others.
We are very proud that the Pastoralp project has been included among these virtuous projects!
The OREKA MENDIAN booklet is available in English and French and will soon be available in Spanish.
Download it at this link: http://www.lifeorekamendian.eu/en/booklet-of-goog-practices/