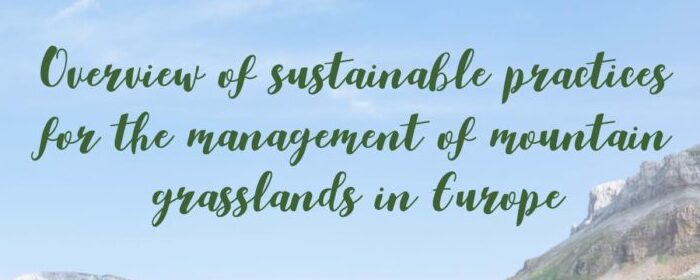 In October 2021, the EU LIFE project OREKA MENDIAN published its final report "Overview of sustainable practices for the management of mountain grasslands in Europe". Opened by Herbert Dorfmann, Member of the European Parliament, the report investigates the current state of mountain grasslands throughout Europe and provides a set of practices and recommendations that can ensure the environmental, economic, and social sustainability of this habitat.
In a nutshell, the OREKA MENDIAN report provides:
A complex picture of what mountain grasslands represent in Europe in 2021 and their main challenges.
An analysis of the most relevant policies linked to the management of mountain grasslands at the EU level and in some European countries.
17 recommendations to support both the continuation of good practices on site, and their transferability to other places.
We contributed to the report, and the Pastoralp project is cited as exemple of Climate change adaptation strategies for Alpine pastures.